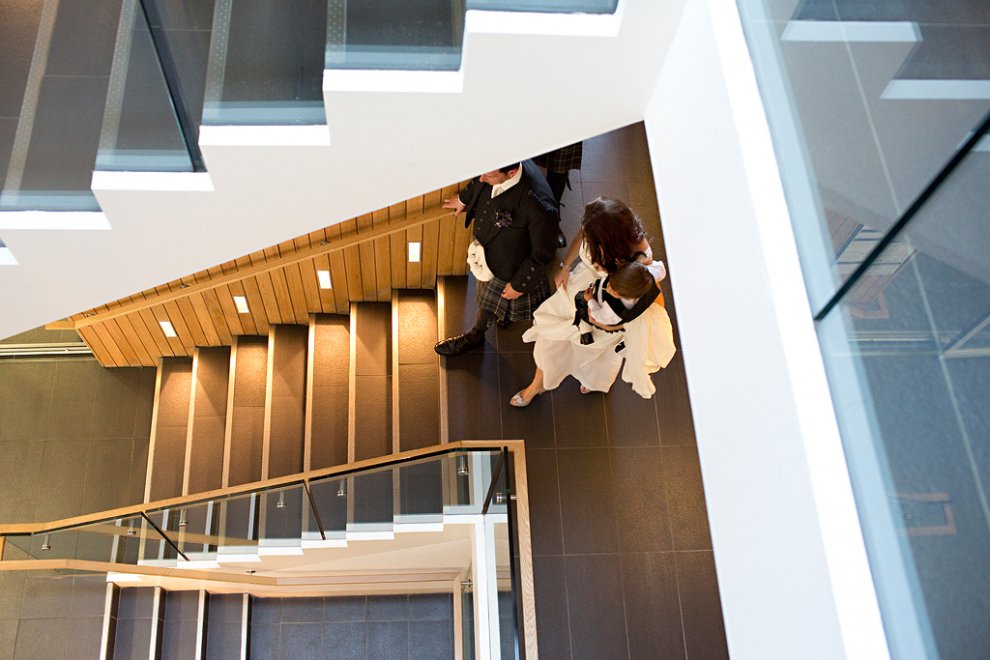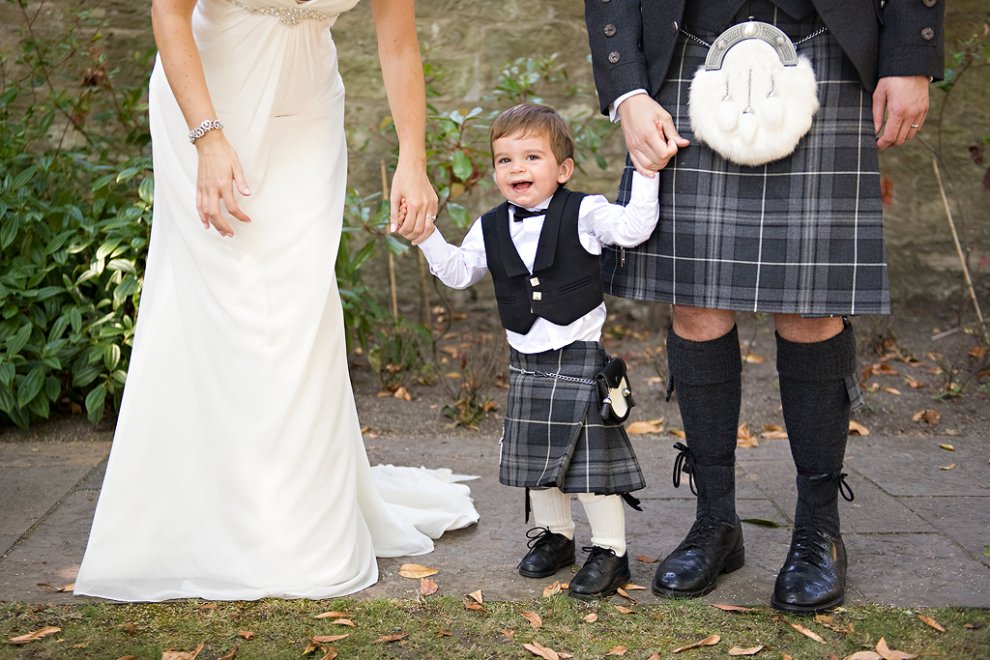 I'm not sure where to start with this one... Having met Laura and Steven through Laura's sister Sarah-Jane, I have photographed their son Rory when he was born in 2011, and met them again for their engagement shoot after Steven proposed that Christmas. I feel so proud and lucky that they also chose me to photograph their beautiful wedding in July this year - we were joking that I'm always there to record the high points in their life :) What a high this was! I met Laura and her family in the morning in Laura's parents house where everyone was getting ready. Sarah-Jane (who runs Escape Health and Beauty - go go check it out!) did Laura's make up and she looked amazing. No surprises there :) Soon it was time to get into THE dress (and lucky Laura had the foresight to choose a summery floaty one for her wedding at the height of the heat wave! Something that by her own admittance she didn't see coming when she picked it in the bridal shop back in January!).
Linlithgow Burgh Halls was a great choice for their venue, as it not only looked stunning with its exposed stonework, white washed rooms and enclosed rose garden, it was also quite airy and provided lots of shade. I caught up with the boys who were sweating it out in the full kilt regalia :) and then waited for Laura and the girls to arrive. They had a lovely personal ceremony after which we took some family photos and portraits in and around the Burgh halls.
The speeches were another highlight of the day. Laura's dad started off with some lovely words about the couple and Laura. I've heard quite a few groom's speeches, but Steven managed to pull quite an extraordinary one out of the hat. It was at once funny and touching, and as he went through the whole bridal party addressing each with some personal words, there were a lot of (happy) tears! A difficult act to follow, but Steven's best man also did a fantastic job with his speech!
We nipped out for a few more photos in the evening light (so pretty! It almost looked like Italy :)) and then the evening started properly with Laura and Steven's first dance. The dance floor was soon packed as the fab 3 card trick played.
Laura and Steven, congratulations again and I'm so happy to finally share your photos with you. Your wedding was perfection! Wishing you all the best and much love.
Also, many many thanks to Zoe from Zoe Campbell Photography who 2ndshot with me on the day, you were fabulous and it was lovely to have you there :)
Mareike xxx